Royal Enfield 650 Twins plug and play ECU increases power, torque
The Royal Enfield Twins have quickly established themselves as modifier's delight. Within a short span, we have seen several well established custom bike builders and performance brands dishing out dedicated parts for the flaghship REs
Bangalore-based Race Dynamics, an automotive firm which specializes in after market performance enhancing engine management systems, has come up with plug and play (piggyback) ECU for the Royal Enfield Continental GT and Interceptor 650 Twins. The Race Dynamics PowerTronic Engine Management System for the twins are claimed to increase the power and torque outputs by 3.5 hp and 3 Nm respectively.
The Royal Enfield Twins' 648 cc parallel-twin air/oil-cooled engine packs 47 hp and 52 NM of torque in its stock avatar. With the Powertronic boost, the overall performance on offer would be noticeably better. Race Dynamics says that the plug and play ECU is a result of hundreds of hours of research & development, validation and rider feedback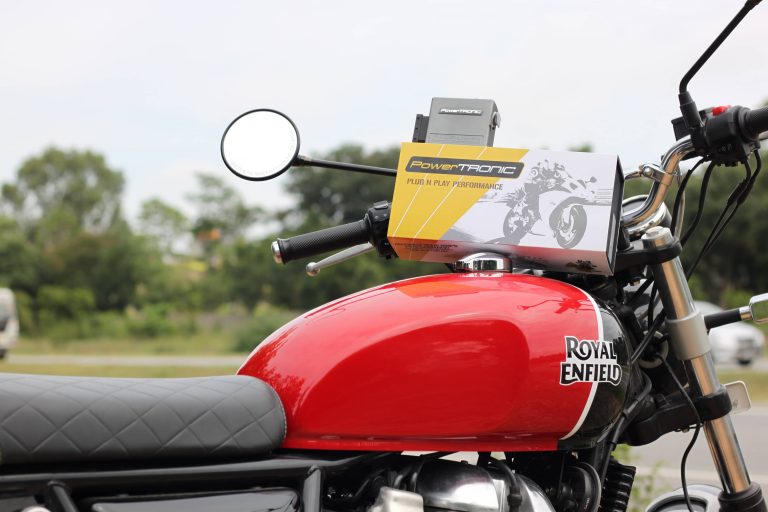 The system is also offered with optional quick shifter which enables smooth clutchless upshifts. The Powertronic is equipped with 2 custom engine maps which can be switched even when the engine is running. Riders can also specify their system with a handlebar mounted flicker to switch between the 2 maps. The first one called Race is claimed to offer noticeable performance gains in the mid-range while the second map called Race+ is said to improve both mid-range and top-end performance
Another impressive feature of the PowerTronic engine management system is that it allows the users to upload their own custom maps onto the device using R-Tune software. If you are planning to use your RE Twin track side, Race Dynamics' plug and play ECU would come in handy.
The company says that installing the device would not require any wire cutting, so once removed, the motorcycle will return to stock condition. Race Dynamics assures that the vehicle will not be operated in unsafe condition no matter the circumstances