Plug N Play Performance ECU




R-TUNE (VERSION 3.1.0.4)
FEATURES
Automatic Port Detection

1-4 Cylinder Individual Fuel And Ignition Control

Increase Or Reduce Fuelling In Terms Of Percentage

Advance Or Retard Ignition Up To +/-25 Degrees

Overall Fuelling / Ignition Trim

Programmable Rev-limit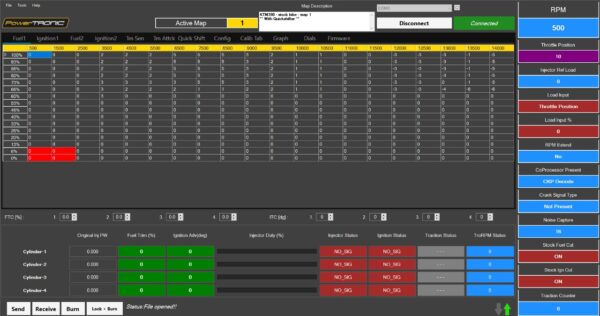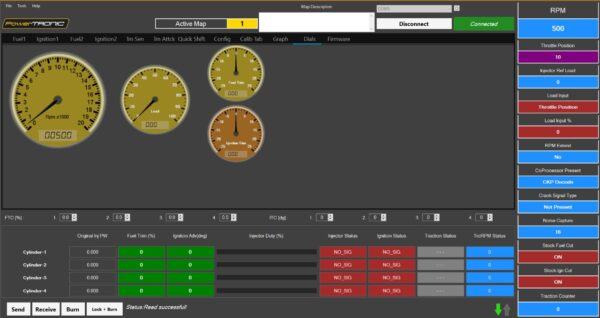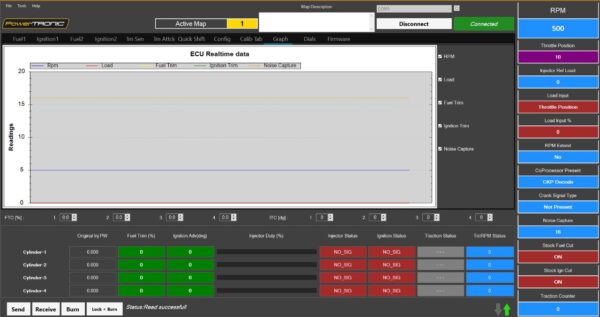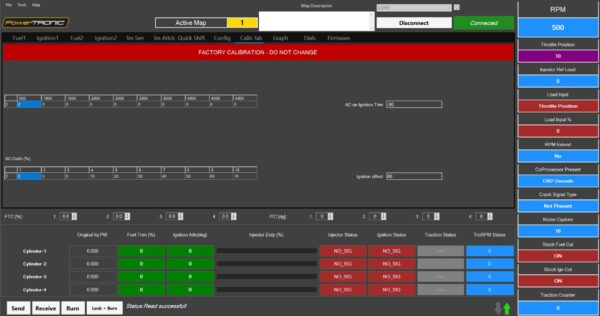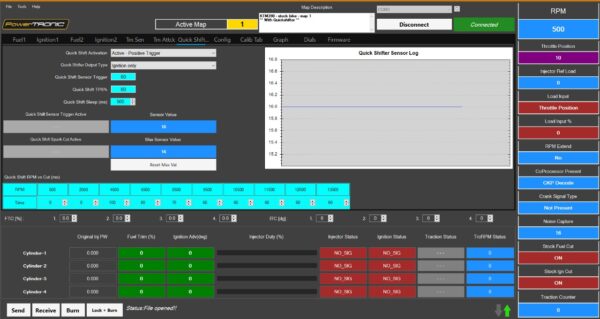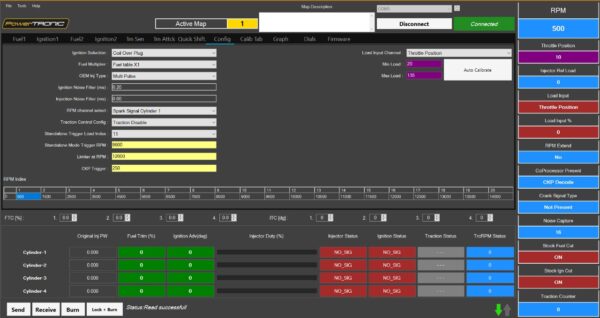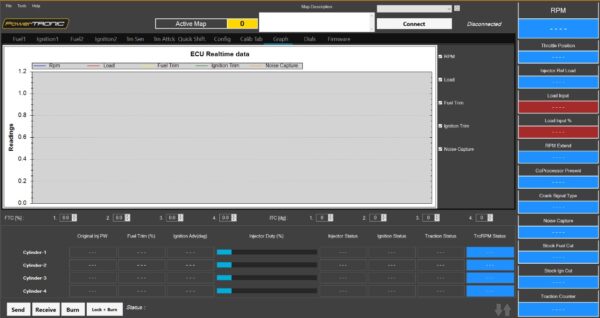 R-Tune PowerTRONIC is our full featured Tuning Interface for the PowerTRONIC piggyback range of ECUs. It allows you to dig in and have complete control of Fuelling, Ignition, Traction and all the advanced settings through a functional yet simple to use interface.
Hundreds of thousands of racers, mod creators, and bike owners gather at monthly meetups in 436 cities worldwide.

"Basanti and I can finally hit the road again! With the PowerTRONIC installed, we are going full throttle starting from Muscat and riding to Jalan Bani."

"Fantastic result last night! Thanks to @powertronic_ecu for the custom wiring harness. We we're able to tune a higher range of RPM and really get a feel for the potential. Very happy with the results ET 11.94 at 111.34 mph!! This was a decent base line beginning and now we can get serious about precision tuning."

"I just installed the piggyback ECU on my KTM 390, in part to improve the lean/hot running and also accommodate a free flowing intake/exhaust. I believe it's a great value for the money … – it's a complete system that plugs into all the components of the engine, not a resistor to "fool" the ECU – the wiring loom is fairly well build, with the proper connectors and the right length of to fit on the bike, – it's fairly simple to install, if you're not afraid to remove most of the plastics on the bike. – really plug & play, no setup or PC connection needed to get going, no apparent or obvious learning period, just install and get on your way. The bike is running great and not so lean, even with an aftermarket exhaust and K&N filter. The map is spot on, with seamless fueling and throttle response. So far I kept it on the "road" mode/tune, no "track" mode, and I have no short terms plans to download a map, but I appreciate that it's available if needed. Overall for me the Powertronic piggyback ECU delivers its promises and is a good bang for the buck !."


Performance has no limits with the PowerTRONIC Plug-in Piggyback ECU. Visit our shop and explore the right PowerTRONIC for your bike.

Expedited Shipping
Express shipping worldwide

Easy 15 days return
Hassle free returns

1 year replacement Warranty
We've got you covered

Secure payments
Shop with peace of mind